Year 2020 was very positive for stock markets. Nevertheless, global stock markets attacked new all-time highs at the beginning of the year and again after recovering from recession. The best performance had American index Nasdaq (+43%), S&P 500 (+15,5%) and Dow Jones index (+6,5%). On the other side, European indexes are still losing: Eurosoxx 50 index (-5%) and Eurostoxx 600 index (-4%).
The main reason for the March recovery was the huge US government's $2 trillion fiscal stimulus package to support the economy, complemented by the US Federal Reserve (Fed) monetary stimulus measures. The Fed's actions have helped keep government bond yields low, making the stock more attractive to investors.
In addition to bets on the impending end of the pandemic in recent weeks, the agreement on the form of Brexit and Trump's signing of a new fiscal package undoubtedly helped. But increasing of lockdowns and restrictions to move in EU can press to Eu stocks down.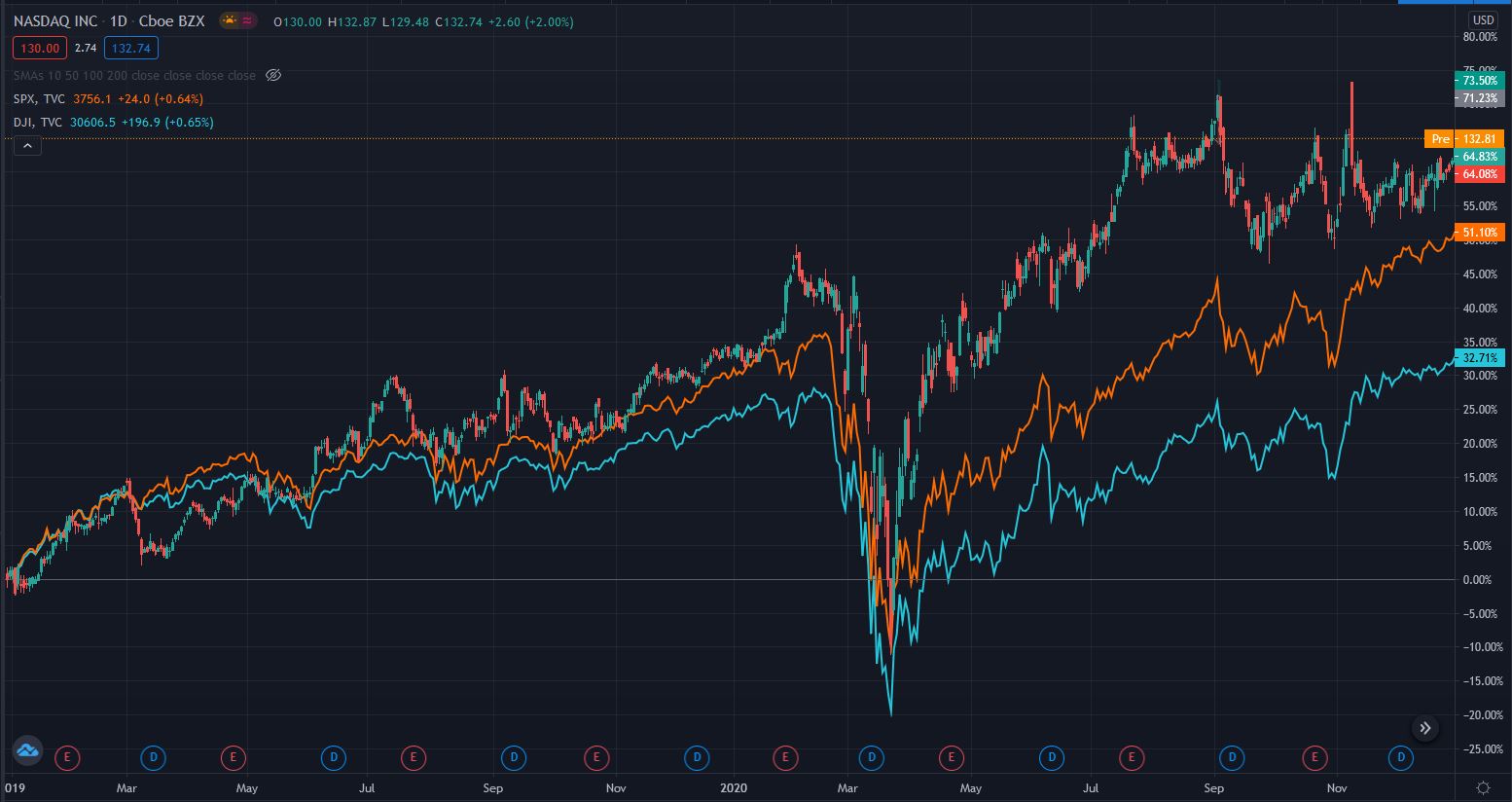 Performance of American indexes- NASDAQ candle chart, S&P 500 orange line and Dow Jones turquoise line (Tradingview.com)