After several European countries, including France and the United Kingdom, announced new restrictions to slow the spread of the virus, which is accelerating across the continent, the shares of European companies have plunged into red numbers.
New infections are hitting 100,000 daily in Europe, and the region has just registered the highest weekly incidence of COVID-19 cases since the beginning of the pandemic, with almost 700,000 cases reported.
In Britain, households in London were banned from visiting during the evening from Friday. French President Emmanuel Macron has taken the same steps, declaring a state of public health threat and banning Paris and eight other large French cities from going out between 9 pm and 6 am. German Chancellor Angela Merkel also warned that cases of the virus were in a phase of "exponential growth" and limited private gatherings to 10 people from two households.
John Roe, a strategist at Legal & General Investment Management, said the markets were surprised by the progress of the virus during the second wave. According to him, economists and investors do not expect governments to allow the virus to reach the point where it is now. The current situation is critical, as hospital intensive care units are at risk of overcrowding. In the Western world, governments have prioritized social welfare, for example by allowing schools and places of worship to reopen.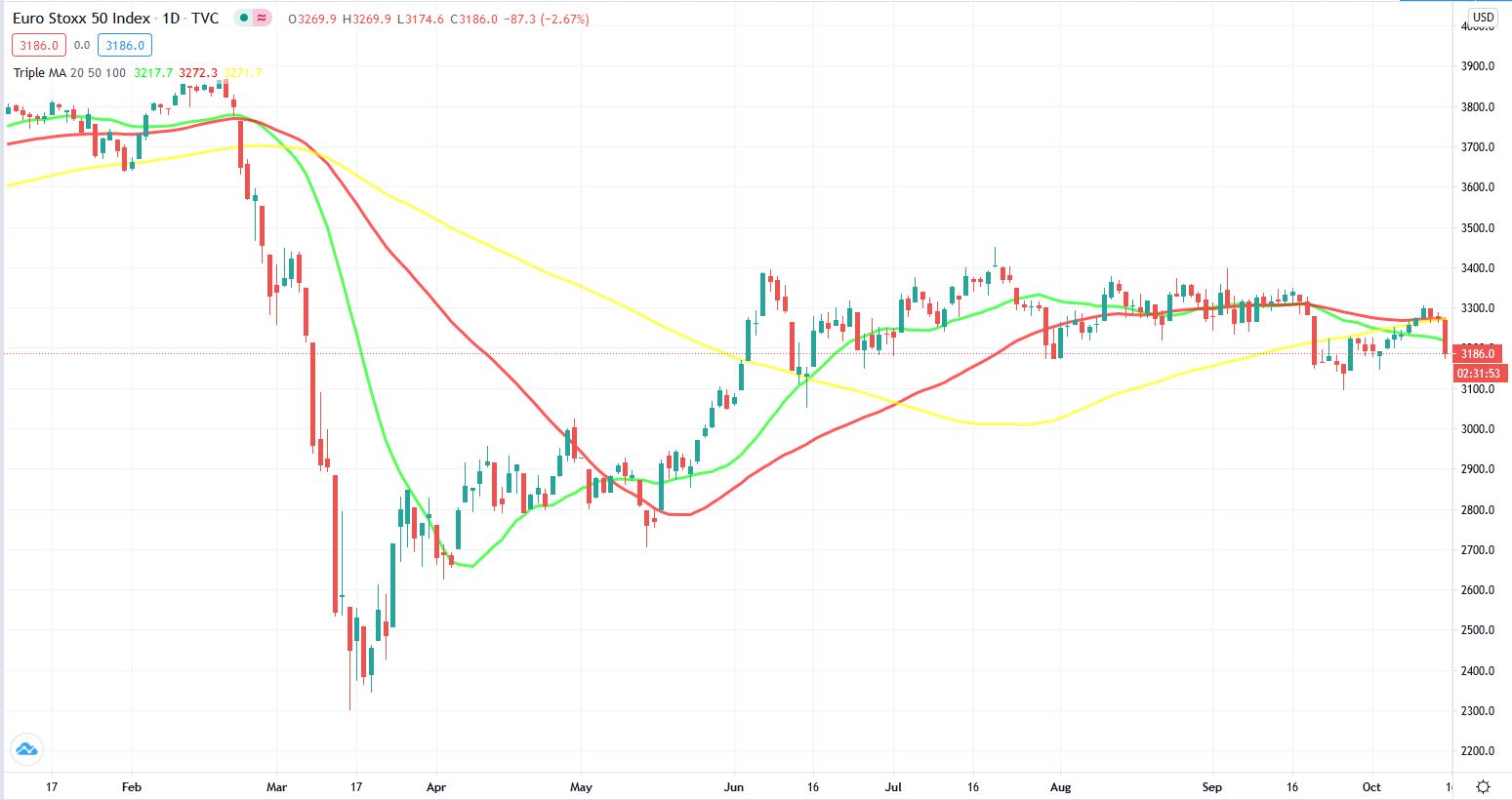 Performance of index Eurostoxx 50 (Source: Tradingview.com)