Softbank for a long time were buying call options on the stocks which they hold: Tesla, Apple, Amazon, Microsoft, Facebook and Google on a massive scale. SoftBank was one name mentioned in connection with extreme volumes in some out-of-the-money calls.
"When there is a tech bubble, Masayoshi Son is usually not too far away from the action," Amir Anvarzadeh, market strategist at Asymmetric Advisors.
Before the fall on Monday, SoftBank's stock had climbed 33 per cent this year. The slide followed two days of declines on the Nasdaq at the end of last week. After the release of their trades SoftBank shares lost 7.2 per cent on Monday. Fall that erased $8.9bn from the company's market capitalisation.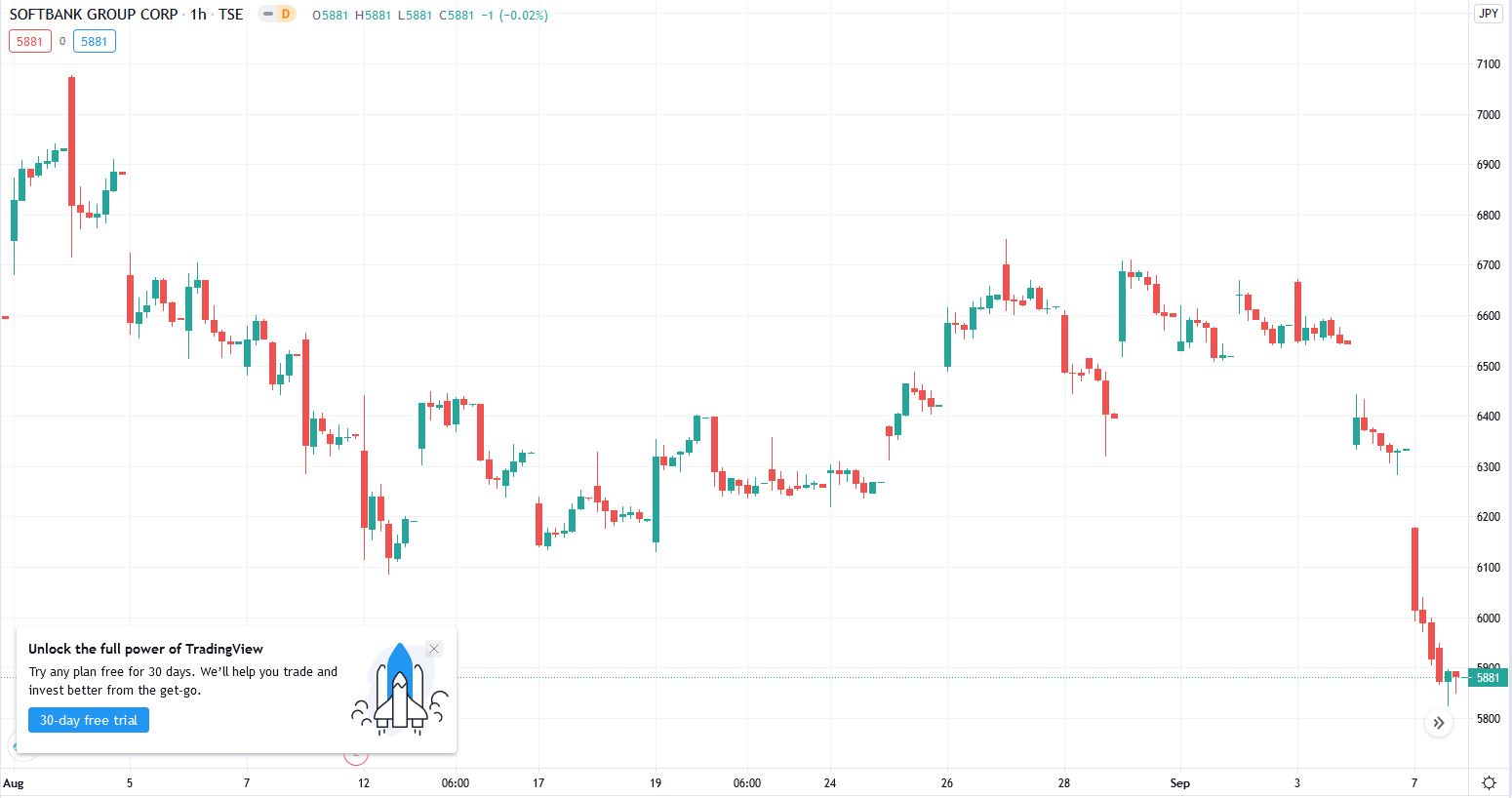 Source: Trandingview.com