The massive selloff is the response of the huge increase of coronavirus cases and potential of second coronavirus wave. On the other side, safe have the American dollar can profit from the uncertainty. Second potential threat is the risk of delayed or contested election results which can raise VIX index (volatility index) and appreciate USD.
The 4 of the biggest tech companies in the index S&P 500 reported the results last Friday. The reaction of the market was: Apple fell 5.6% to $108.90, Amazon fell 5.45% to $3,036, and Facebook fell 6.3% to $263.10. The only stock which ended in green numbers was Alphabet, up 3.8 per cent to $1,616 (A-class stock).
Black oil as risk-on instrument continued in dropping. Brent, dropped to the $35.74 a barrel, which is the lowest level since May. West Texas Intermediate correlated with Brent oil by hitting $33.64. Second accelerator of downturn pressure for oil were lockdowns throughout the eurozone. On the other side, the production still increases. OPEC, the oil producer group, was already forecasting global oil demand would fall 10% this year to average 90 million barrels per day but was expecting it would recover to almost 95 million barrels per day over the winter in the worth.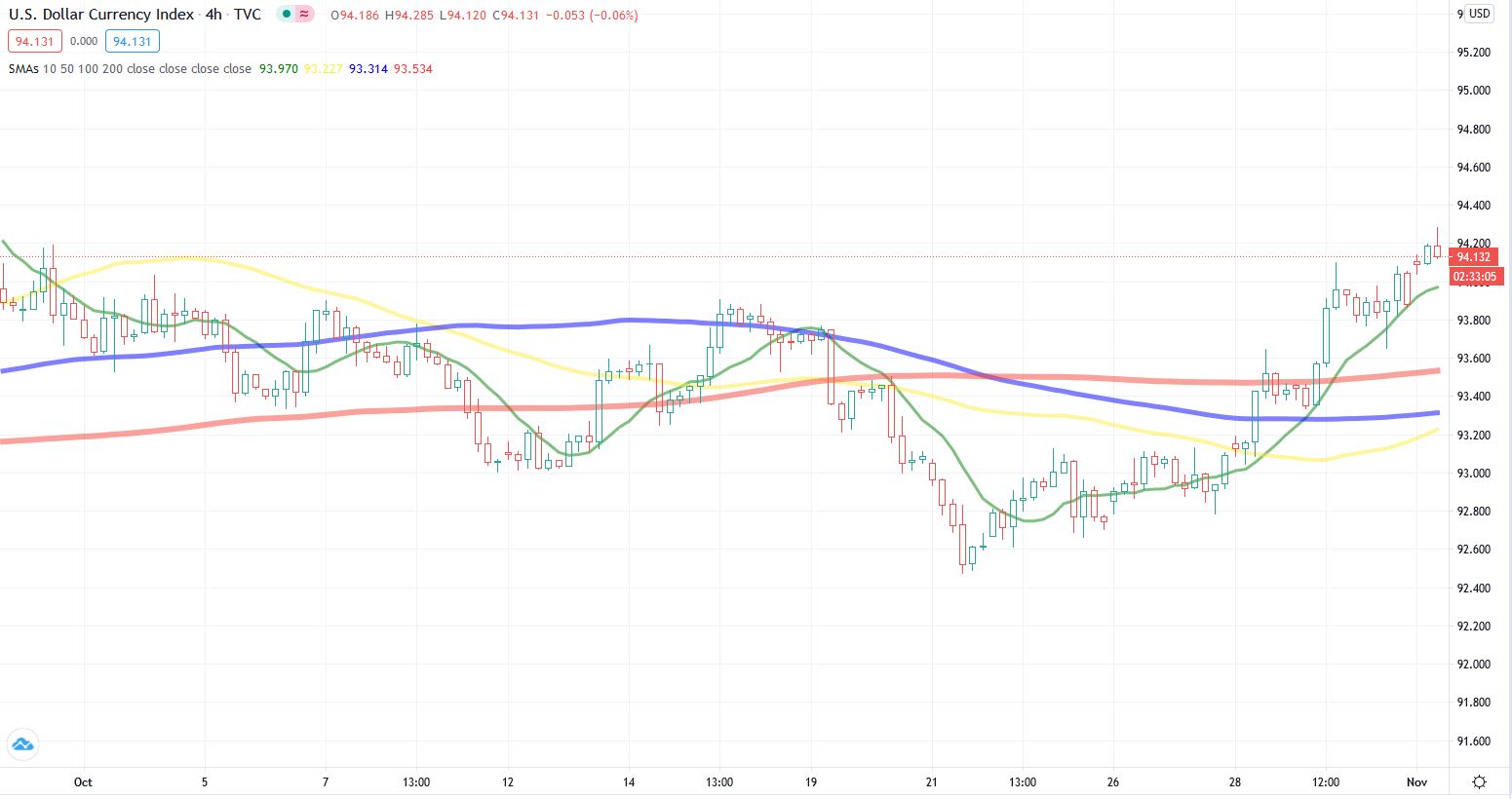 Performance of the dollar index (Source: Tradingview.com)