Reuters reported. The survey was attended by 3.5 million twitter users. 57.9 percent of them voted for the sale of shares. Regardless of the results of the survey on Twitter, Musk would probably start selling millions of shares this quarter. The reason is that he is afraid that he will pay more than $ 15 billion in taxes.
Musk called for a bill in the US Congress to tax billionaires' property to help fund President Joe Biden's social and climate programs.
At the end of June, Musk's stake in Tesla was about 170.5 million shares, and the sale of 10 percent of them would cost nearly $ 21 billion.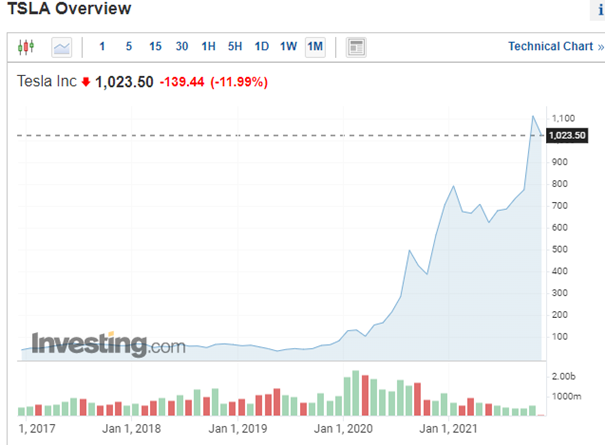 Performance of Tesla Inc. (Source: Investing.com)