The huge plan of U.S. president Joe Biden of $2.25 trillion infrastructure plan polarised politics and companies on two sides. As Biden wants to finance the plan by increasing the corporate taxes to 28% and set a minimum corporate tax rate of 21% on global corporate income, republicans are strongly against it.
The stand of Republicans is strongly opposed to raising taxes. Senate Minority Leader Mitch McConnell said: "It's like a Trojan horse called infrastructure, but inside this Trojan horse, there will be more borrowed money and a huge increase in taxes for all the productive parts of our economy."
The American Chamber of Commerce, the Business Roundtable and other business lobbies have strongly opposed raising the corporate tax rate.
Economists Jefferies Aneta Markowska and Thomas Simons announced: "according to a quick estimate, this plan generates a nominal value of about 0.5 - 1.0 percentage point in addition to our current growth forecast of 5.2% for 2022. "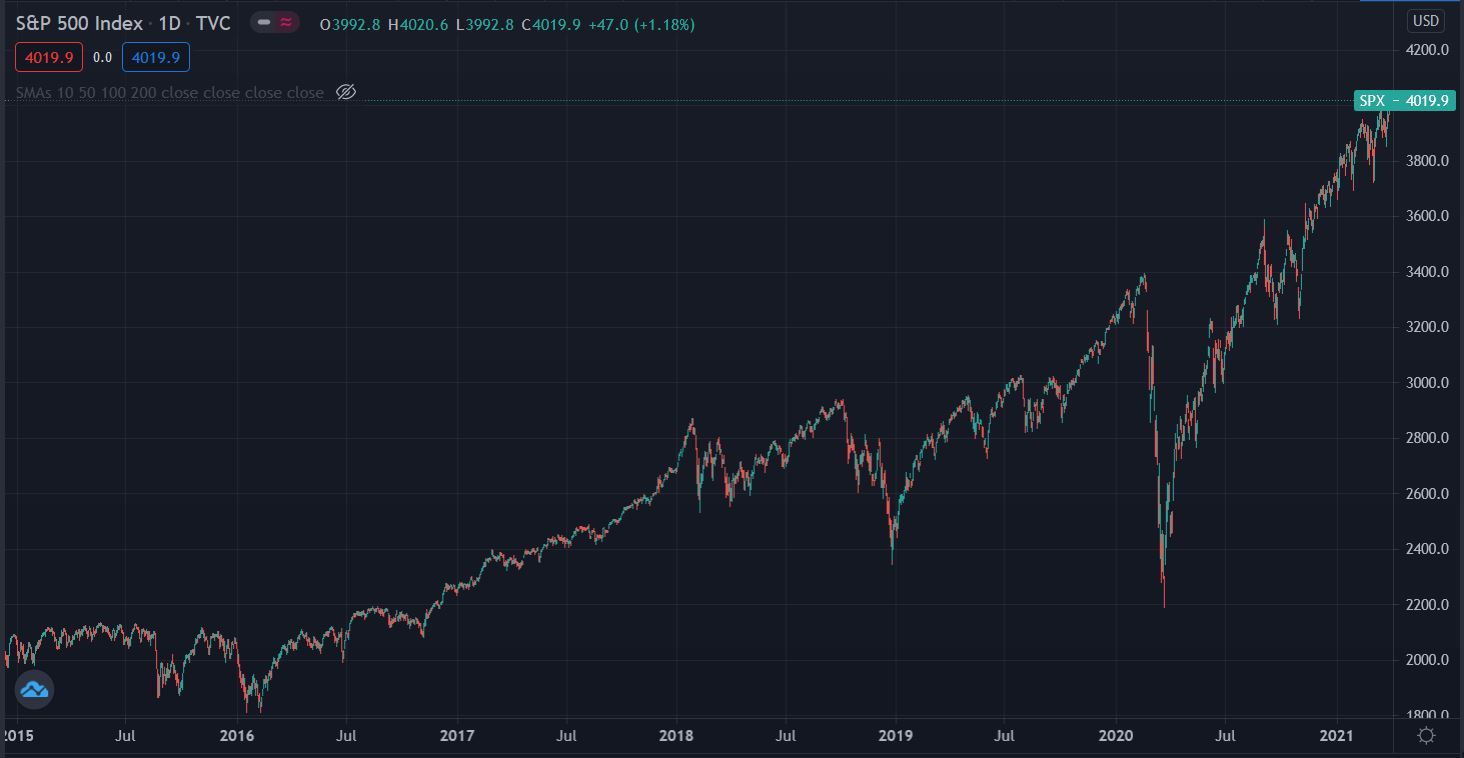 Performance of index S&P 500 (Tradingview.com)