The Collapse of PayPal
Currently the 112th most valuable company in the world with regards to market capitalization, the company is known for the seamless and convenient experience it provides customers, merchants, banks and retailers in transacting and moving funds. There are several reasons behind the recent collapse of PayPal. First of all, two straight quarters of decelerating revenue ha swayed investors away from PayPal. Next, marketing, technology and development costs have been on the rise, which has eaten up some of PayPal's already-struck net income.
After that, the company announced mixed results in the latest quarter, which was not digested pleasantly by investors & traders. Earnings per share (EPS) were $1.11 versus the $1.12 forecasted by Wall Street analysts, according to Refinitiv. Yet, the fintech giant generated $6.92 billion in revenue, which was $50 million more than the expectation. Unfortunately for PayPal, that was not enough to boost the company upwards in the eyes of investors.
What put the nail in the coffin was PayPal's weak profit & revenue forecast for the first fiscal quarter of 2022, plummeting their stock by over 25% on that day.
Fundamental View
PayPal shows consistent growth in EPS, growing by over 13% the past year; 25% per annum on average over the last 5 years, which is quite monumental given the steep decline. With regards to profitability, the renowned firm has a Return on Assets (RoA) of 5.5%, which outperforms more than three quarters of all other companies out there in the IT services industry.
Technical View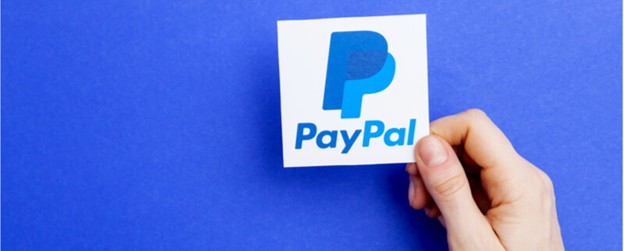 From a technical perspective, things take a darker turn. Despite the immense average volume traded, which exhibits a liquid investment option, both short- and long-term trends are clearly negative. 93% of all other stocks out there are performing better than PayPal. Currently priced at $96.6 a share, the chart provided by TradingView shows that the stock is trading between a support level of $94, and resistance levels at $112, $140, and $152.
Future Expectations
The company has scrapped its 2025 target of reaching 750 million active users; a target it had re-enforced 4 months ago. In early 2021, things looked different for PayPal, with CEO Dan Schulman expecting unmatched success for PayPal's newly-introduced offerings. There is, however, a bright side in all this. The company has dived in deep into the cryptocurrency world, investing heaps of funds and time to create an innovative service for crypto enthusiasts and beginners. The company has already recently launched a service where users can buy, hold and sell cryptocurrency in the U.S. and the UK, and aims to expand the horizons of this service.
Also, the company is rumored to be exploring the ways to launch its own stablecoin, by the name of "PayPal Coin". Just a quick fact, stablecoins are cryptocurrencies price-pegged to fiat money, stable assets or other cryptos. Should the company embark on such endeavor in an ever-more growing spectrum, it can witness some rejuvenation for its stock price, market value and investor sentiment.
The PayPal stock stumbled a worrying 50% since the beginning of 2022. Yet, analysts from several finance, investment and research-focused institutions, including Barclays, Jeffries Financial Group, and Pipe Sandler, have an optimistic view regarding the future of PayPal. The average analyst price target consensus for the stock is $204, which is 112% larger than the price tag today. High targets lie at $350, and low estimations remain near $130; all showing positivity regarding the foreseeable valuation of the corporation.
Sources: TradingView – Bloomberg – Finovate – The Motley Fool – eMarketer – Forbes – MarketWatch – TheStreet – Barron's – CNBC – MarketBeat – PayPal.com
Disclaimer: Trading in leverage products carries a high level of risk and may not be suitable for all investors. Past performance of an investment is no guide to its performance in the future. Investments, or income from them, can go down as well as up. You may not necessarily get back the amount you invested. All opinions, news, analysis, prices or other information contained in our communication and on our website, are provided as general market commentary and do not constitute investment advice, nor a solicitation or recommendation to buy or sell any financial instruments or other financial products or services.