Concerns about decreasing demand for oil is rising because of coronavirus lockdowns in Europe and the biggest daily increase in virus infections in more than five months in the world's second-largest oil consumer- China pressed the price of Brent oil down by 1 dollar on Monday.
Negative fundaments in long term for oil
The diversifying the economy of the world's largest oil exporter, Saudi Arabia, the crown prince Mohammed bin Salman unveiled plans to build a zero-carbon city at NEOM. The cost for the first business zone 100% clean energy project will be $500 billion.
New U.S president Joe Biden plans to invest into the renewable energy and decrease investments into the oil. Same strategy as the U.S have China a eurozone which plan to increase the investments into the renewable energy.
Positive fundament for oil
Positive sing for oil was announcement of the OPEC+ to cut output by 1 million barrels per day in February and March to hold production steady during new lockdowns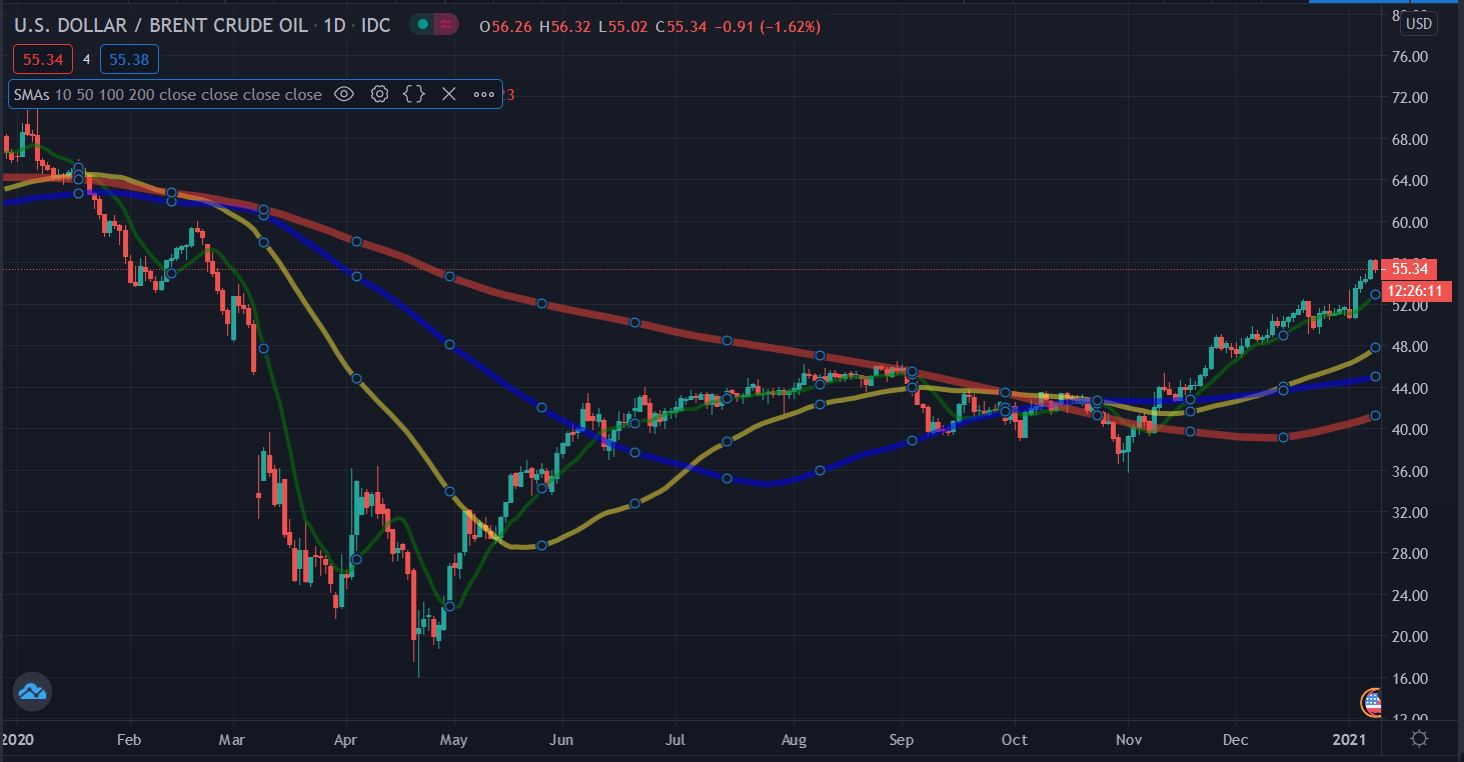 Performance of Brent oil futures (Tradingview.com)