The new Xbox game console was revealed by American company Microsoft yesterday. Company launched a new Xbox about seven years after the previous version.
Microsoft has launched two versions of the new generation Xbox. According to the
company's website, the price of the more powerful version of the Xbox Series X and cheaper version of the Xbox Series S. Sony will start selling its PlayStation 5 console in the United States and several other countries on Thursday.
According to Reuters, the PlayStation 5 is expected to be the market leader in consoles thanks to a larger fan base and a wider range of exclusive game titles as it enters the market.
Ampere Analysis calculated that between Sony and Microsoft, will be just under 9m consoles sold worldwide between now and the end of 2020. The reason is extraordinary conditions caused by the pandemic.
"We [Sony and Microsoft] will both be supply-constrained more than demand-constrained," told Mr Spencer, Microsoft's gaming chief. "The battle for console demand will happen next holiday and beyond. In the beginning, I expect the shelves will be pretty empty."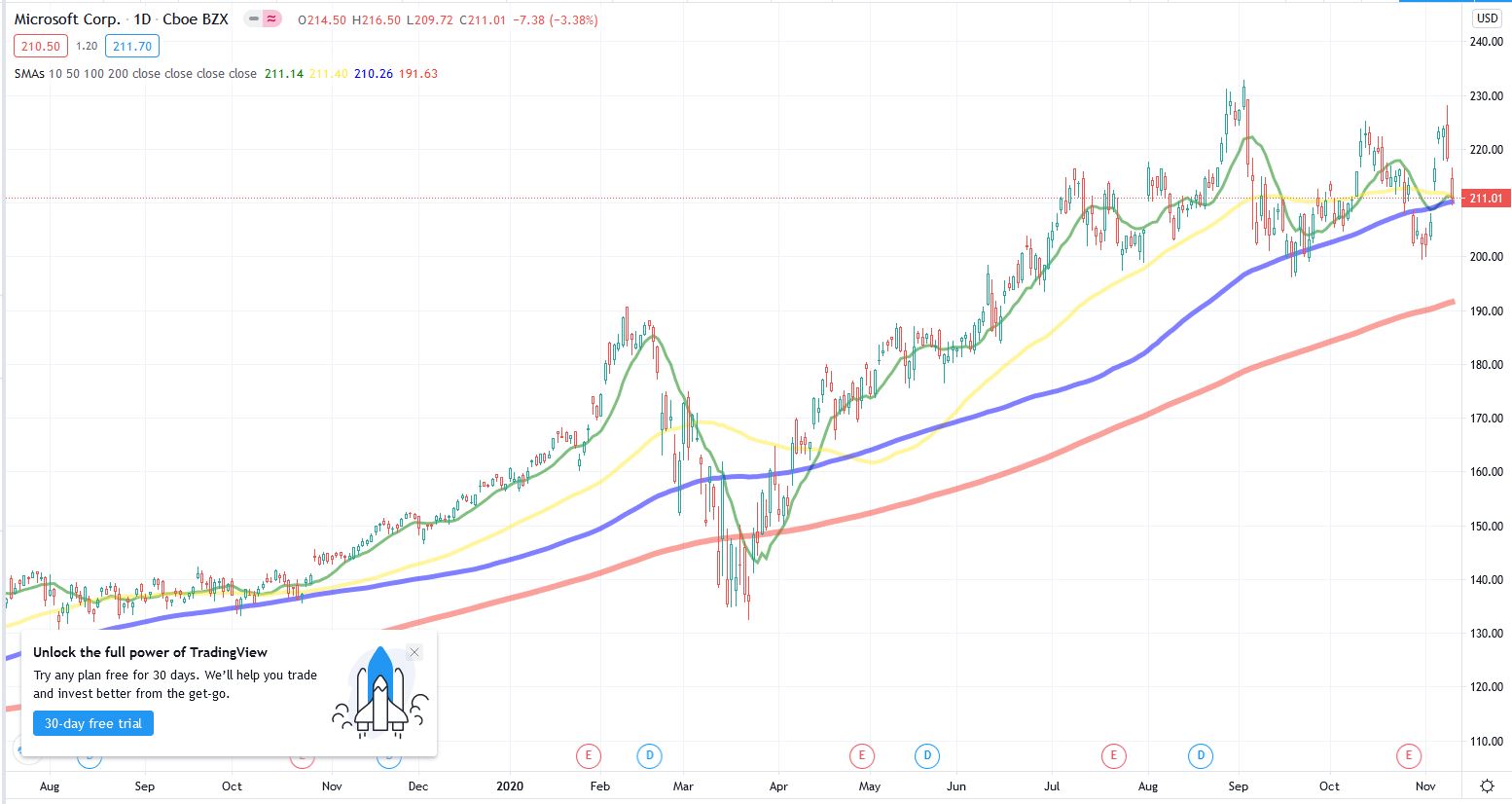 Performance of the Microsoft (Source: Tradingview.com)