EU regulators prepare a list of approximately 20 large internet companies, which have to contain Silicon Valley giants and well-known companies - Facebook, Apple, Amazon and Google. Brussel wants to curb their market power by implementing new and far more stringent rules. New rules force the companies to share data with rivals and be more transparent on how they gather information.
According to the person with direct knowledge of Brussels plans: "The internet as we know it is being destroyed. Big platforms are invasive, they pay little tax and they destroy competition. This is not the internet we wanted."
Data shows that in the EU, App Store users spent $3.4bn in 2019, or $4.8bn including the UK. Apple's digital revenues in the region are far behind China, the US and Japan, which saw $16.4bn, $15.4bn and $10.2bn of sales respectively. The EU announced that, following an initial investigation, "the commission has concerns that Apple's restrictions may distort competition for music streaming services on Apple's devices".
Including problems hearing from companies in front of the U.S senate which wants to divide tech giants this year can be hard for them. A congressional report which has more than 1 million pages in the US suggesting large platforms should restructure their businesses entirely because they abuse the market power. The Senate which is led by democrats wants to divide WhatsApp and Instagram from Facebook and also YouTube from Google.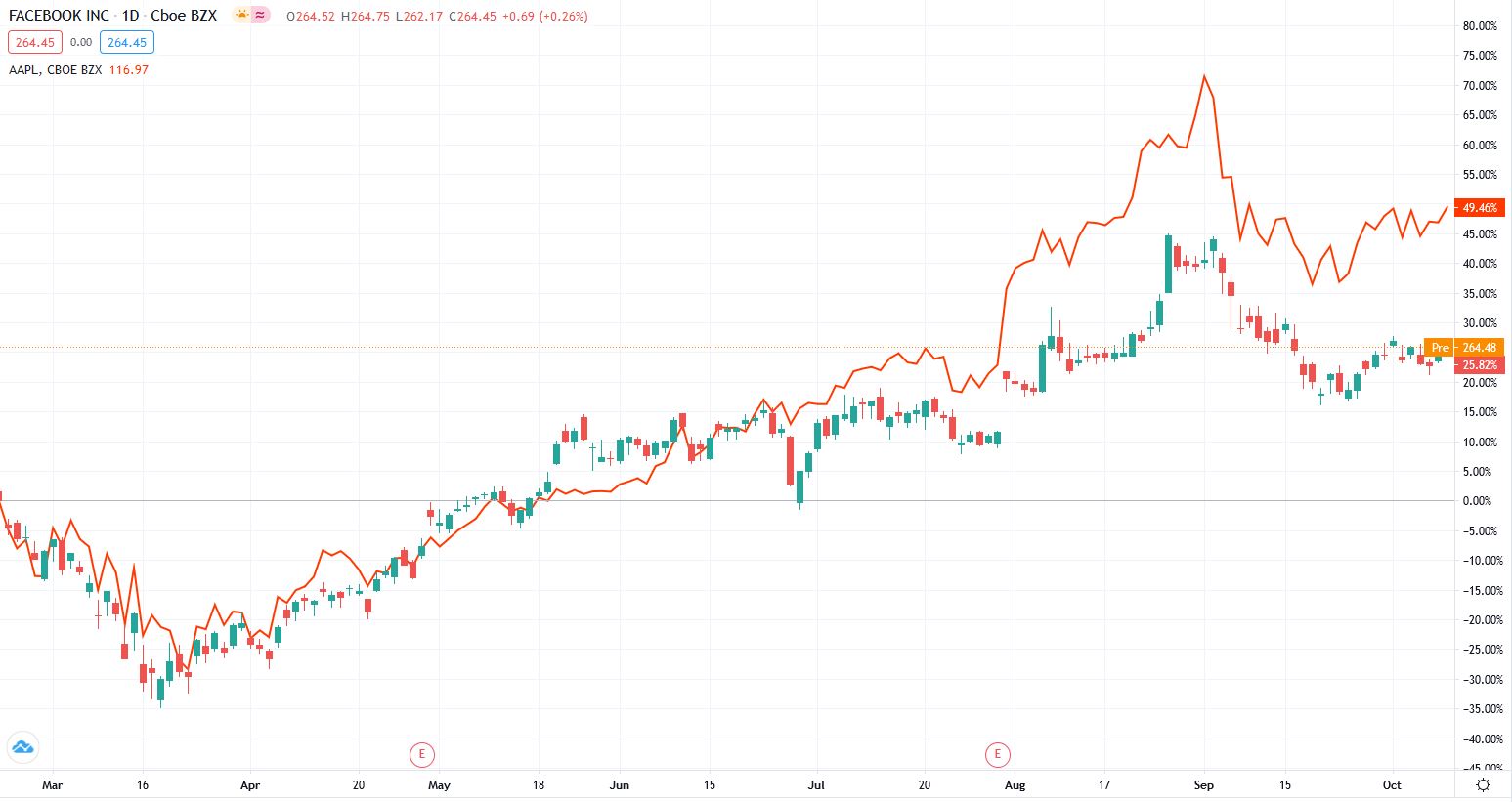 Performance of Apple (orange line) and Facebook (Source: Tradingview.com)