Deutsche Bank announced during the U.S election, that they had changed its view on the U.S dollar given an extremely uncertain U.S election outcome and no longer sees a "compelling narrative" for dollar weakness. The main reason of Deutsche Bank's decision is an easing in expectations for another fiscal stimulus after the votes, the risk of a prolonged contested election result, and increasing of COVID-19 cases.
Analysts predict that Trump's win can derail the recovery in global trade and would likely be detrimental to the Euro, so euro would depreciate against the dollar. On the other side, Biden's win would support currencies that are strategic allies such as Europe, Japan, and EM. Euro could depreciate and, we can expect risk to oil-exporting currencies like the Canadian dollar.
"All in, we do not see good risk-reward in shorting the dollar anymore, especially against EM Forex," Deutsche Bank analysts said in a note, referring to emerging market currencies.
The Fed's uber-loose policy of QE, lower for longer rates and average inflation targeting is indicative of a lower U.S dollar overtime. Meanwhile, US federal deficits are rapidly expanding at a time when domestic savings are insufficient to fund these deficits.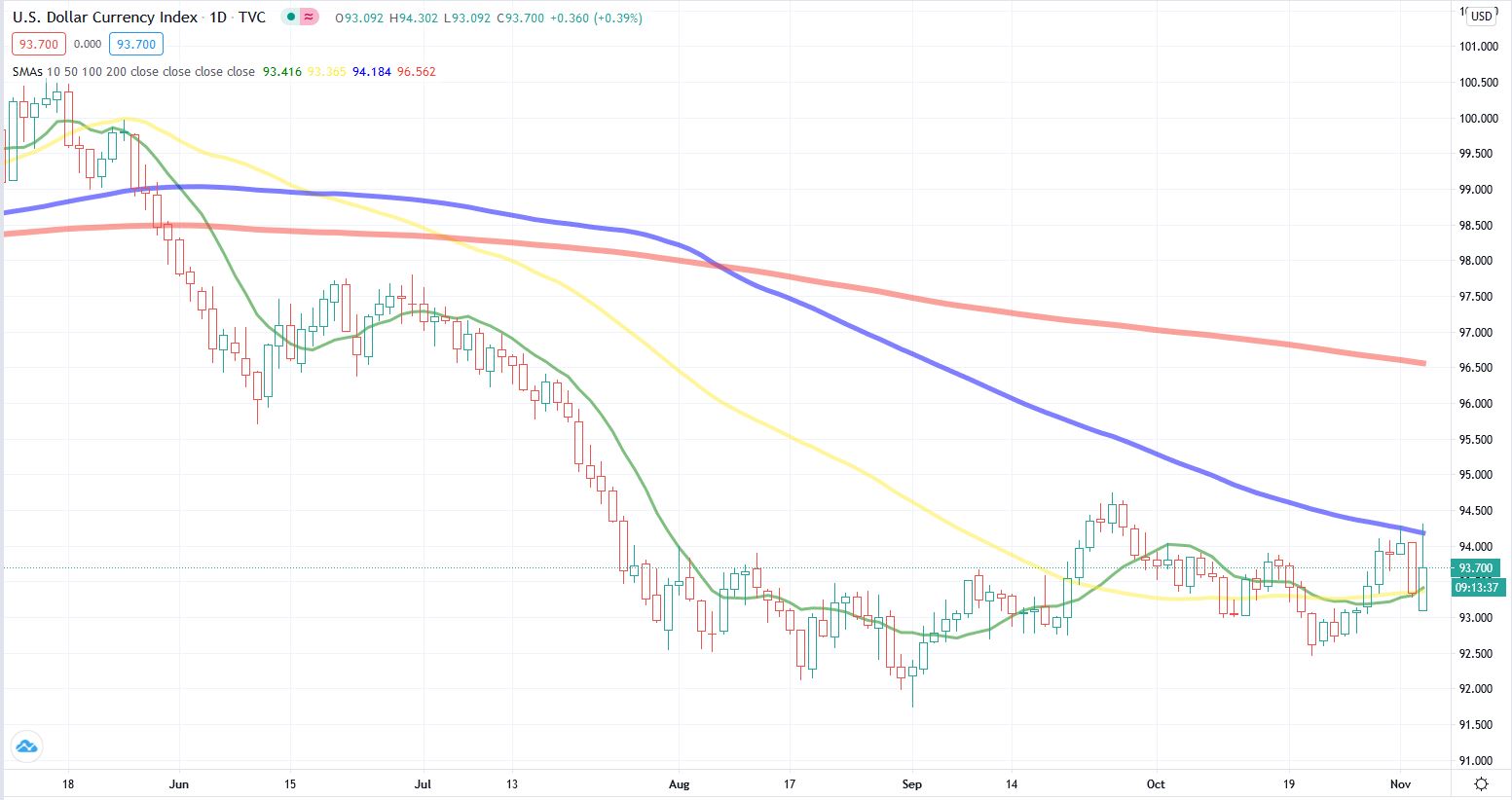 Performance of the dollar index (Source: Tradingview.com)