According to Baker & McKenzie's research COVID-19 and a failure to secure a post-Brexit trade deal can cost $174 billion for the UK.
COVID-19 could decrease Britain's GDP by 2.2% below the levels anticipated before the outbreak. However, Brexit, even with a trade deal, would cut GDP by 3.1% in the long-run relative to a hypothetical scenario where the UK remained in the EU.
"Despite businesses taking steps to offset the added costs of Brexit by reconfiguring supply chains, the decline in export revenues for UK manufacturers will be substantial," Baker & McKenzie said.
Current COVID-19 can impact the economy more than analysts expect, after jump in daily cases to a record 22,961 on Sunday.
Goldman Sachs is currently recommending their clients to buy sterling as they expect that Britain, and the European Union were converging towards a post-Brexit trade deal which it reckons could be done by early November. However, Goldman's analysts indicate a probability of 'no deal' likely persisting beyond the expected mid-October European Council meeting. Their analysis suggests going 'long' the pound versus the euro, targeting a rise to 87 pence, from the current 91 pence.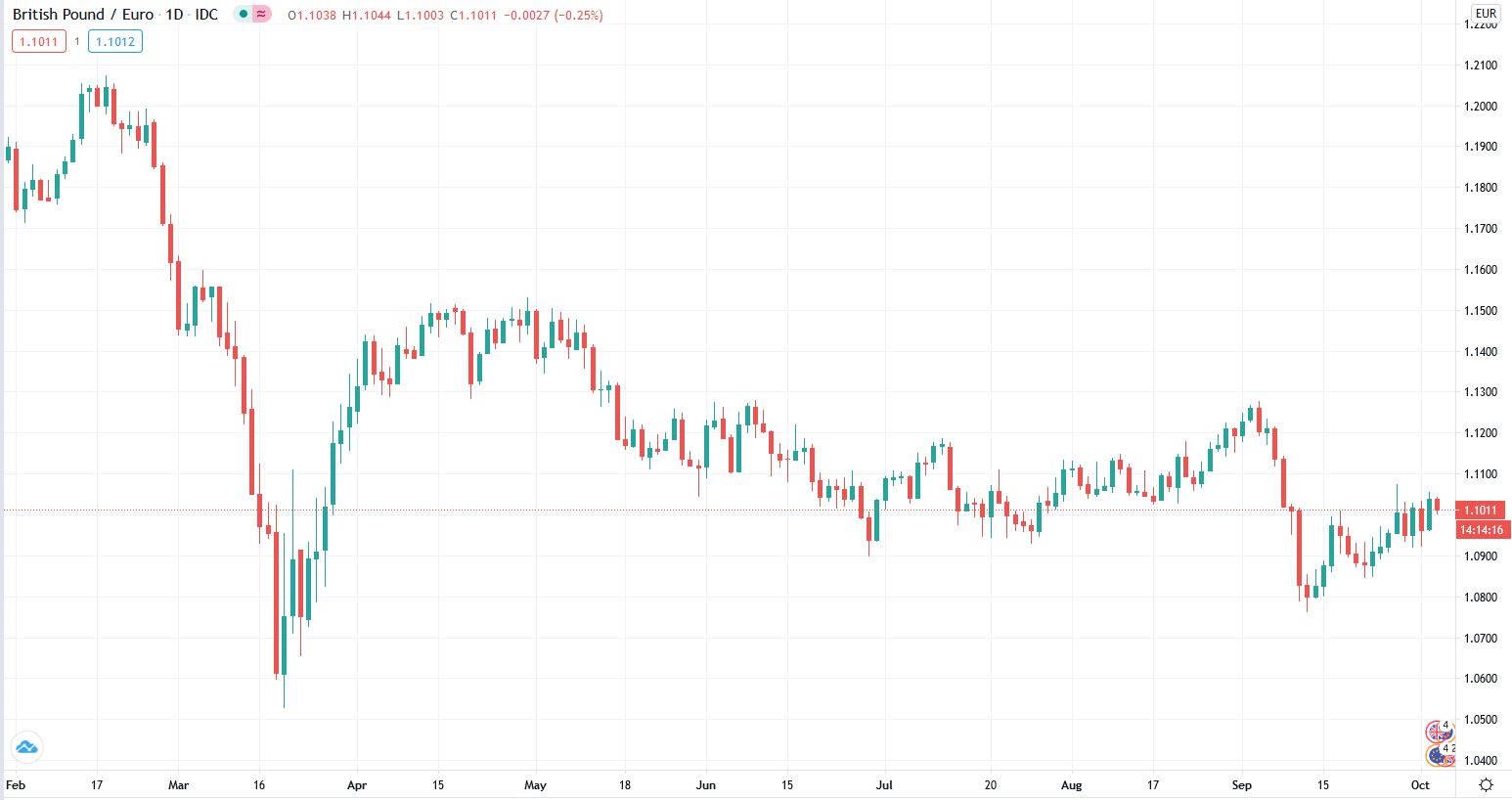 Performance of GBP/EUR (Source: Tradingview.com)