Pfizer Inc announced that their experimental vaccine was during the trials more than 90% effective in preventing COVID-19. Pfizer and German partner BioNTech are the first which showed successful data from a large-scale (44,000) clinical trial of a coronavirus vaccine. Pfizer and BioNTech have a $1.95 billion contract with the U.S. government to deliver 100 million vaccine doses.
"The (vaccine effectiveness) has far exceeded even the wildest of optimistic expectations and the market is reflecting that. This is getting to the end of the crisis (and) is a game-changer," said Thomas Hayes, managing member at Great Hill Capital Llc in New York.
As a result, S&P 500 futures jumped 4.1 per cent, Dow Jones Industrial Average climbed 5.6 per cent, with shares in some of the hardest-hit sectors during the pandemic, including travel groups, set for big gains. Pfizer' shares reached 15 per cent gain.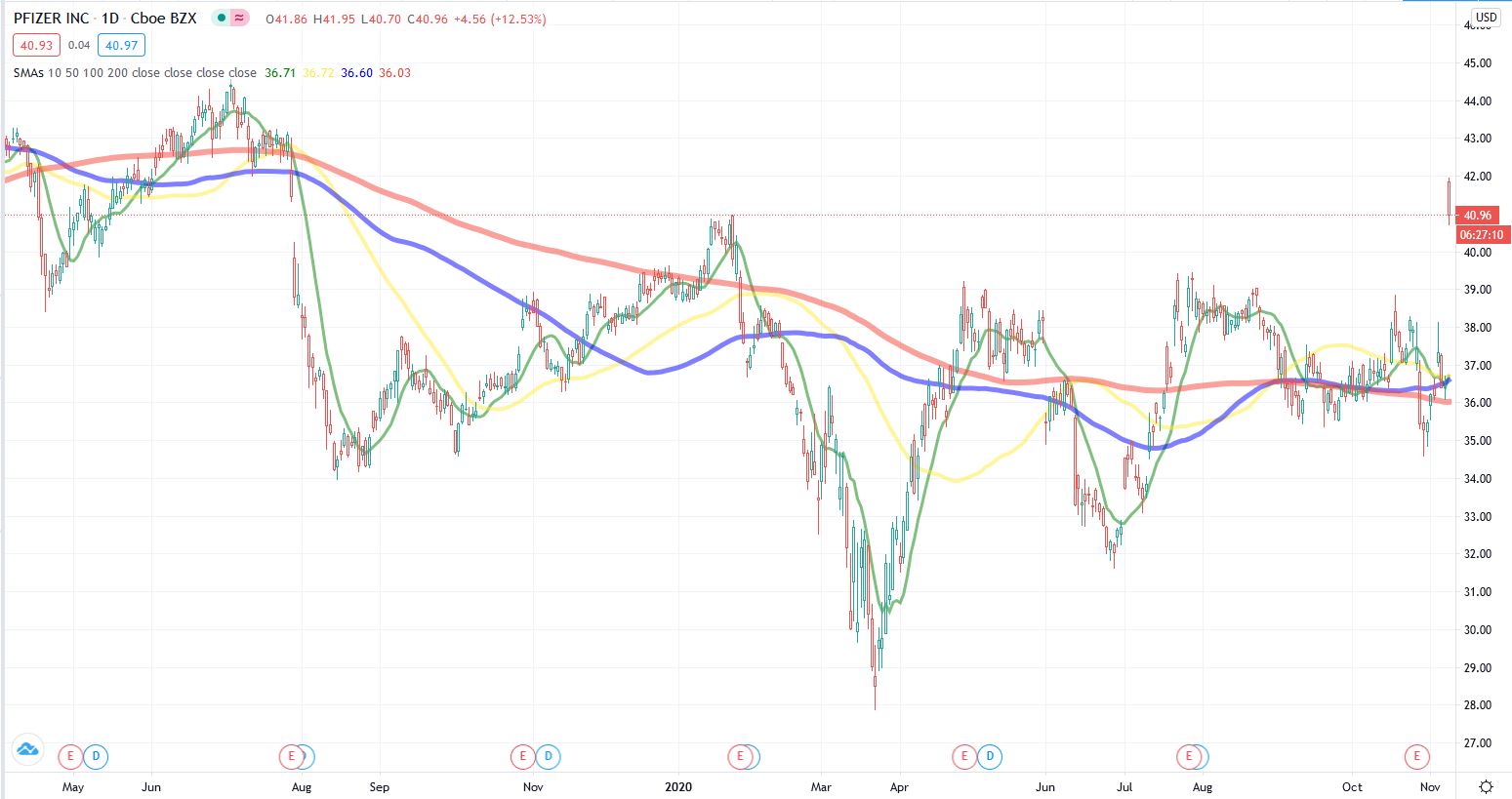 Performance of the Pfizer (Source: Tradingview.com)