After the trials showed that vaccine invented by AstraZeneca-Oxford's cooperation outperform the level of efficacy sought by regulators. According to last news, an average efficacy of 70 per cent, with one dosing regimen achieving 90 per cent. AstraZeneca reported that would submit the data for regulatory approval "immediately" after the vaccine exceed regulatory requirements for effectiveness in phase 3 trials.
AstraZeneca's vaccine currently looks less effective than vaccine under development by US rivals Pfizer and Moderna. Vaccines from both companies reported trial data that suggested 95 per cent efficacy.
Executive vice-president at AstraZeneca's biopharmaceuticals research and development unit announced: "It's got every chance of being a very successful, very effective vaccine that can get us back to normal. That's incredibly important because it will keep hospital beds free and people won't be dying from this virus."
Besides the EU markets opened higher, AstraZeneca shared decreased by 2% as a response of the lower efficiency than was expected.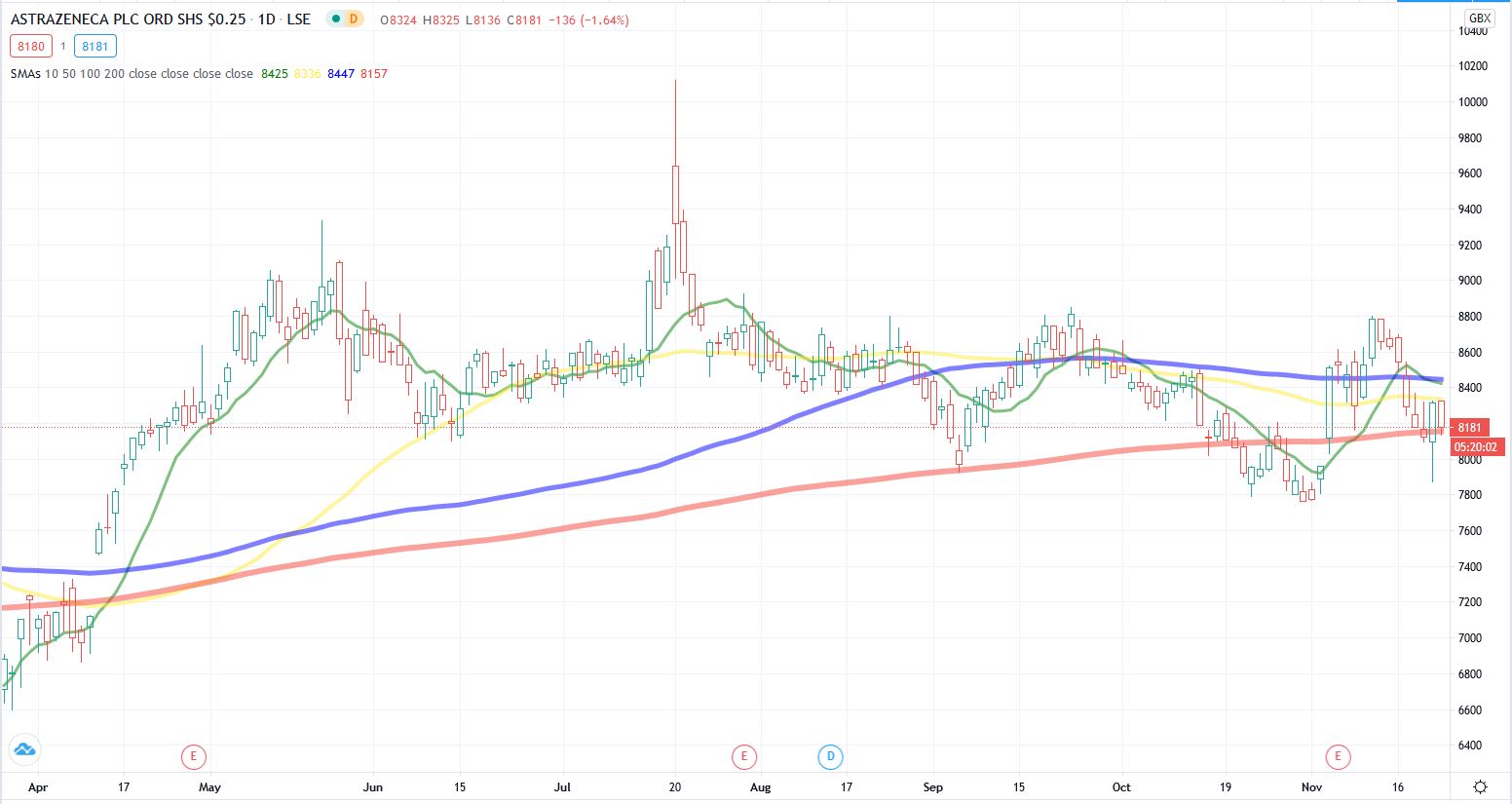 Performance of the AstraZeneca (Source: Tradingview.com)