NSO Group has developed advanced tracking technology that enables tracking. Technology has been misused to track journalists, activists, and others. This technology is supported by the state. NSO Group is an Israeli spy company. This tool was designed to target terrorists and criminals. However, in reality it is abused.
Earlier this month, the Israeli company was blacklisted, saying the software "allowed foreign governments to carry out transnational repression, which is a dictatorship. At Apple, privacy is the foundation of its users, so they haven't been criticized like other companies, such as Microsoft.
Apple claims, among other things, that the NSO group has created more than 100 fake Apple ID user credentials to carry out their attacks. The complaint states that their servers were not hacked, but that the NSO manipulates and exploits servers to attack Apple users.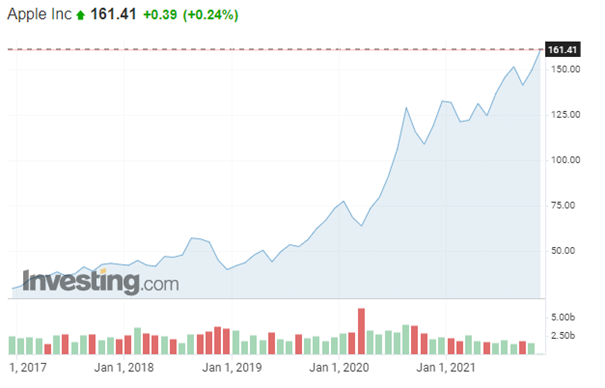 Performance of Apple over 5 last years. (Source: www.investing.com)