Discover Shares
The trading of shares as Contract for Difference (CFDs) is one of the most preferred trading method. CFD offers the opportunity for traders to open long or short positions, since they do not physically own the shares and the subject of the trade is the change in price of the underlying asset.


Alpho offers CFD trading of major companies such as Apple, Bank of America, eBay or Google. The benefits of such trading are high liquidity, a large amount of news and daily overviews related to all traded companies. CFDs allow you to trade with the narrowest spreads and an easy to use leverage.


| INSTRUMENT | COMMISSION* % OUT OF VOLUME | 1 LOT | MIN. TRADE | TRADING HOURS (CET) |
| --- | --- | --- | --- | --- |
Right after you open or close your trading position, spread will be deducted from your account, which is the difference between the current ask and bid price. Please note: Alpho reserves the right to expand spread according to its discretion, reduce leverage, set the maximum limit of orders and the total client exposure. Alpho also reserves the right to increase margin in those situations when the market conditions require so.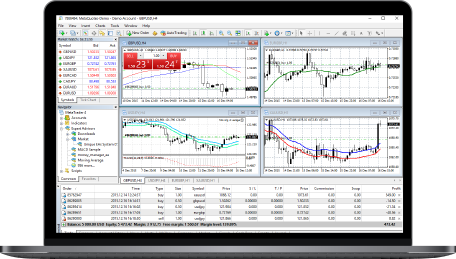 منصة التداول
ميتا تريدر 5
منصة متعددة الأسواق تلبي
متطلبات الوسطاء و المتداولين
نظام تداول جديد ذو
إنتاجية عالية ومرونة
تجربة تداول جديدة
ومبتكرة وسلسة